Type:
Assessment
Level:
College, Secondary
Subject:
Foresight
Category:
Additional Libraries
Keywords:
Deliver, Explore, Relate, Share., creativity, design
Future Ready Framework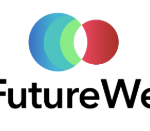 Johnathan Nalder is a foresight educator and advocate in Brisbane, Australia.  He has been teaching and developing creativity tools in schools for years.  This year, he presented the 11th version the Future Ready Framework.
The Framework was developed in two phases --
100+ experts and organisations in 70 face to face and online forums have contributed fifty best practice ideas to create the big picture of what skills are needed for future success.
Next, this list (key concepts) was curated into 5 clear 'domains' or success phases -- Explore, Relate, Design, Deliver, and Share.