Type:
Futures Day, Lesson Set
Level:
College, Elementary, Secondary
Subject:
Foresight
Category:
Additional Libraries
Keywords:
AI, Futures Day, climate, economy, governance, work
Futures Day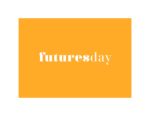 Futures Day is an annual event to focus on the future, for children and adults alike.  It has traditionally been held on March 1, but that date falls on a Sunday in 2020 so we have decided to move it to Friday, March 6.
These materials include 1) instructions on how to conduct Futures Day activities, either as a whole day or as individual activities, 2) worksheets for two of the activities and 3) a teacher's guide to explain an approach to the future.
One can also download the instructions in other languages (Finnish, Dutch, Italian, Spanish, Greek, and Portuguese and Persian/Farsi) as one file.  Teach the Future will load separate files once we update the date on the instructions.