Type:
Lesson
Level:
Secondary
Subject:
English / Language Arts
Category:
Teach the Future Materials
Keywords:
common core, history, informational text, nonfiction, technology, vocabulary
View from the Past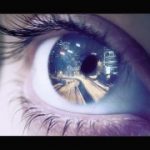 We think about our futures all the time, but rarely look back at what others thought their futures would be like. This 1-2 day middle school lesson takes students on a journey back to the 1980s and 90s to explore what the experts of yesterday predicted about technology in the 2010s, from virtual reality to smartphones. Using primary sources from those decades, students will annotate and compare texts, analyze main ideas and themes, consider the limits of predicting the future, and develop their own arguments for changes and developments they believe will occur in the next 30 years.